The mission of the Florida Capital Chapter and national Society of Government Meeting Professionals (SGMP) is to enhance and promote the expertise of government meeting professionals.
Message from SGMP Florida Capital Chapter President Dr. James Moran, Tallahassee, FL
The opportunity to serve as SGMP Florida Capital Chapter President has been rewarding. As time passed, I've realize how talented, incredibly supportive and passionate our members are about serving SGMP.

The work and growth of the chapter is not an undertaking that can be accomplished alone. It requires the efforts of an all-inclusive body to attract new members, ignite committee interests, and providing assistance with core educational seminars. Furthermore, we welcome your suggestions concerning how we can improve the chapter.
The opportunities designed to maximize your time and talents in SGMP are endless. So, let us know if you or someone you know is interested in hosting, sponsoring or conducting a presentation during chapter meetings.
I look forward to your presence at our monthly meetings and remember to bring a friend. Your involvement in the SGMP Florida Capital Chapter in Tallahassee, Florida is the greatest asset we have!
Dr. James Moran, President, Florida Capital Chapter SGMP

Date: March 19, 2019
Time: 5:30PM - 7:00PM
Speaker: Don Tobin, CPPB, Leon County Board of Commissioners Purchasing Agent (Retired)
Program: Elements of a Good Negotiation Session
Location: Florida A&M University Pharmacy Room 209, 1415 S. Martin Luther King Blvd.
Sponsor: Susan Tobin, CAE, CMP, IOM, Meetings Manager Punta Gorda/ Englewood Beach VCB
Registration: Register Online
---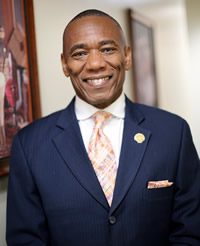 Dr. James Moran, SGMP Florida Capital Chapter President
---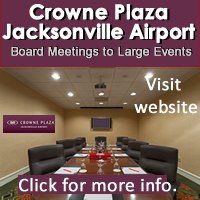 Want to gain visibility for your business? Click to connect with a representative and sponsor this ad space!